"YES is a powerful manifestation tool. On a deeper level it is a powerful doorway into our personal awakening. By saying YES we claim our own personal power and birth right to remember and live as an awakening Human Being... Yes is about reclaiming our Divine birth right to live in peace, harmony and abundance in relation to all of life. It is about gratitude for each moment that offers us reflections to support our realizations and our healing. It is about following Divine guidance until we find ourselves fully Freed, then like the great masters before us we can hold this resonance and Divine Song for our planet. ...YES is joyful, it is clear, it is powerful, it is courageous, it is compassionate, it is transparent, it is authentic, it is a path to awakening the God Self within humanity and supporting the birthing of the New Earth". www.riverofyes.com
Saying 'YES' might also mean giving up things, for example:
♥ our attachments;
♥ our suffering; our self-identity;
♥ being a victim and welcoming self–empowerment;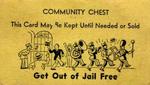 ♥giving up choices that lead to us slowly dying, moment by moment and instead
♥choosing to live in the now, in the great adventure of life.

Saying 'YES' is our 'Get out of Jail Free' card!
Saying 'YES' helps us open – it assists us to be like a parachute that works best when it is fully open.

Saying 'YES' can bring about a feeling as if you are on the edge of a cliff and the only choice is to leap - to leap, to then trust and surrender to where the only certainty is, that from that moment, your life will never be the same. YES!!! YES!!! YES!!!
So what are some examples of what we might say yes to? – Spending more quality time with the children / ourselves; forgiveness; acknowledging our partners; to Thank you; to creating a new habit; to our gardens; to our health and well-being; to honouring our Divine self and that in others; to listening; to the courage to stand up for our beliefs....
What does your 'YES' mean to you?
A friend said to me recently "I didn't realise that the key to FREEDOM is FEELINGS" If we bring in our imagination and fully FEEL how it is to be big and bright, to fully FEEL how it is to honour and respect all life forms, to fully FEEL how it is to have abundance, to fully FEEL how it is to have sovereignty etc. The result, for us, would be a new star nation and the fulfilling of our destiny. And this, in turn, leads to the unfurling of the divine plan.
"Go confidently in the direction of your dreams! Live the life you've imagined. As you simplify your life, the laws of the universe will be simpler". Henry David Thoreau